To my hubby...
;)
To Carsley...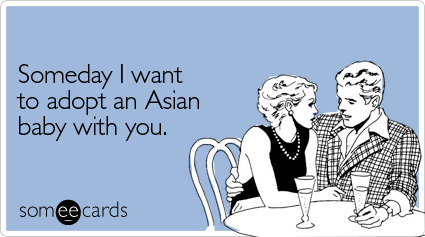 In case we both end up divorced or widowed, I'd like to keep my options open.
To those who have married and loved me, my mom, and sister...
And to my loveliest of lovely readers...
Happy Valentine's Day, folks! I hope you get shot by a little naked baby with wings.